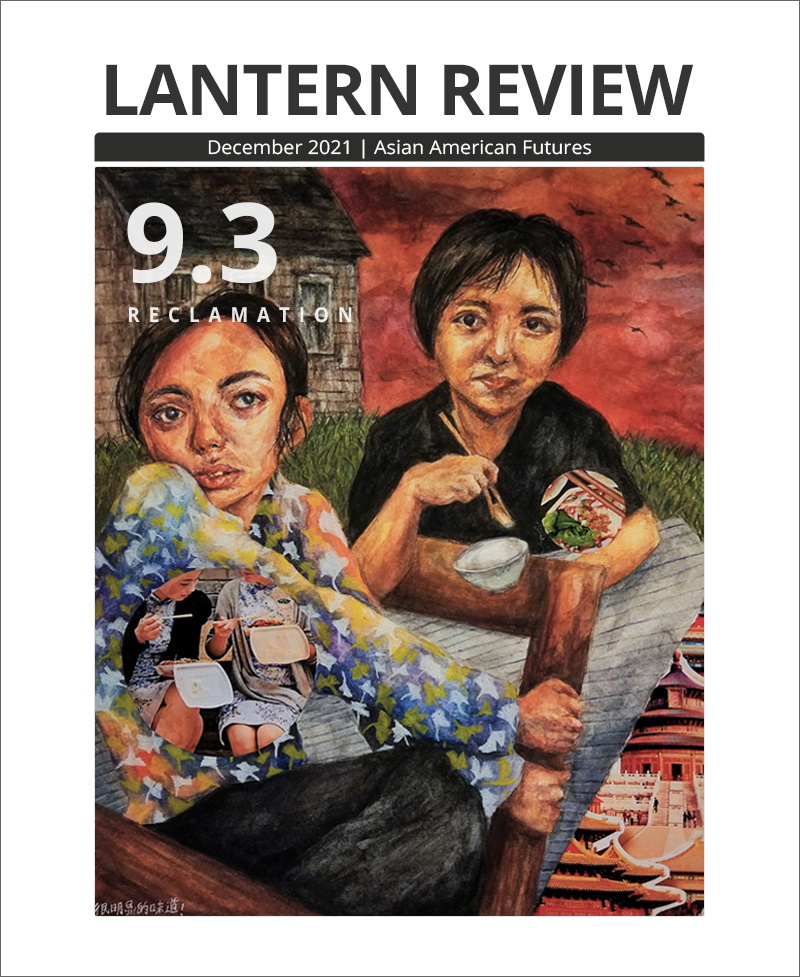 Happy Thursday! This morning, we're incredibly excited to announce the release of our third and final volume focused on the theme "Asian American Futures," Issue 9.3: "Reclamation."
Featuring powerhouse poems by Franny Choi, Đỗ Nguyên Mai, Seelai Karzai, Megan Kim, E. J. Koh, Rita Mookerjee, and Cat Wei, as well as stunning cover art by Sophia Zhao, this issue wraps up our 2021 season with a triumphant bang. As guest editor Eugenia Leigh writes in the editorial note, the voices herein "reclaim their individual and collective narratives with ferocity and clarity. These poems don't ask for permission—they demand agency as they resolutely tell and retell their stories their way. Look at this story I've been told about my life, they say. Look at this story we've been told about our lives. Then, with incredible, oftentimes transformative revisioning, they urge us to look again." Indeed, the work in Issue 9.3 has made us want to revisit these powerful stories again and again—and as a team, we're proud and honored to get to share it with you this morning.
Many thanks again to all of our amazing contributors, to Eugenia, to our fantastic staff readers, and most of all to you, our steadfast readers and community, for making this groundbreaking season possible. What a privilege it has been to explore what Asian America's collective future(s) might mean in so many different ways throughout the year—and we couldn't have done it without you.
We hope you'll enjoy the bounty that Issue 9.3 has to offer, and as always, we'd love to hear from you. Drop us a note in the comments or on Twitter, Facebook, or Instagram (@LanternReview) to tell us what you think!
Wishing you a warm year's end—and a happy and healthy 2022.
Peace and light always,
The LR editorial team
Read Lantern Review Issue 9.3: Asian American Futures, "Reclamation."
---
ALSO RECOMMENDED:
Here Is the Sweet Hand by francine j. harris (Farrar, Straus and Giroux, 2020)
Please consider supporting a small press or independent bookstore with your purchase.
As an Asian American–focused publication, Lantern Review stands for diversity within the literary world. In solidarity with other communities of color and in an effort to connect our readers with a wider range of voices, we recommend a different collection by a non-Asian-American-identified BIPOC poet in each blog post.