Stains
Lily pollen stains my skin like oranges
stain my cotton blouse, where they bloom
into continents of yellow ochre.
I have drunk the dust of lily fibers
as I pry photo albums from my youth.
What if the twice-wrapped cord had never
let go of my small neck? Then I'd
never taste saltwater taffy along the piers
in New England. Or buttered popcorn
staining the folds of a dark movie theater
playing Ek Ladki Ko Dekha Toh Aisa Laga.
I don't recall crying aloud. Did I live
in my first moments? I imagine a bouquet
of lilies on my tombstone. My mother
doesn't talk about my birth. A memory:
one day, on the Q66, she said, you are
a miracle. When did she plant seeds
from home, bitter oranges, inside of me?
I am not the enchanted Zulaikha
peeling oranges before Yusuf, humble
yellow shadows staining his eyelids,
and I cannot keep pruning the myrtle
leaf tree that has begun to take root.
On good days, the cord is still snug.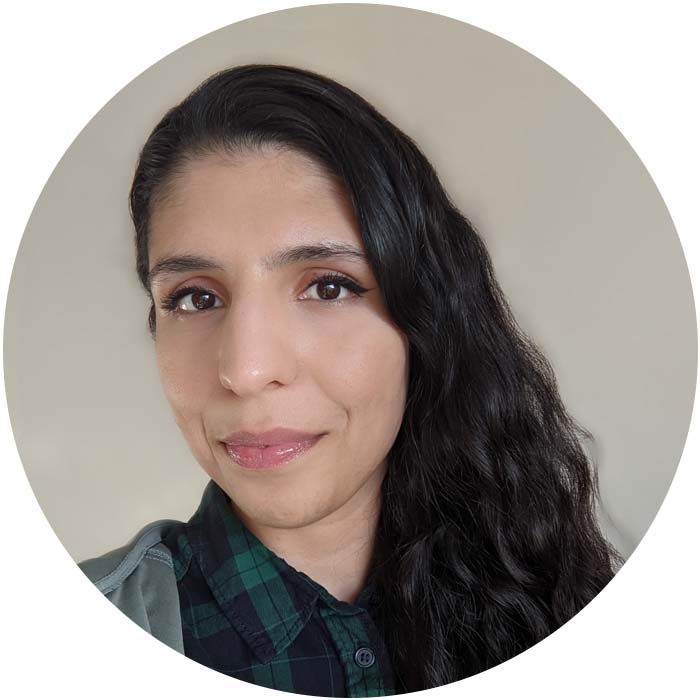 Seelai Karzai is a poet and cultural organizer from Queens, New York. A member of the Afghan American Artists and Writers Association, she has earned fellowships from the Poetry Foundation and the Virginia G. Piper Center. Her work has appeared in Newtown Literary Journal and is forthcoming in the New Moons anthology from Red Hen Press. Seelai earned an MFA from the University of Oregon. • Photo by the author