Every year, it feels like summer is too short. Before we know it, the weather is getting colder and the leaves are starting to change colors. Whether you've just gone back to school, just finished celebrating the Midautumn Festival, or are dreaming of pumpkin spice lattes, you can make fall even cozier by exploring these eight new and forthcoming works from the Asian American poetry community. 
* * *
FROM THE LR COMMUNITY
MICHAEL CHANG, Almanac of Useless Talents (Clash, September 2022)
If you enjoyed MICHAEL CHANG's sensual epistolary poem in Issue 8.2, their forthcoming book, Almanac of Useless Talents, is a must read. Described by Clash as "part confessional, part experimental, and completely original," CHANG's decadent poems delve into a world of potent desire. 
Chen Chen, Your Emergency Contact Has Experienced an Emergency (BOA, September 2022)
Chen Chen's poem "The School of a Few or a Lot of My Favorite Things," published in Issue 9.1, will also appear in his second poetry collection, Your Emergency Contact Has Experienced An Emergency. Tracy K. Smith notes that in the book, Chen writes "with humor, deep intelligence, and what feels to me like a luminous everyday philosophy." An exploration of life as a queer Asian American in contemporary America, this book is one we are eagerly anticipating, and we hope you are too.
Jenna Le, Manatee Lagoon (Acre, October 2022)
Issue 7.2 contributor Jenna Le is releasing her third full-length collection, Manatee Lagoon, which explores a Vietnamese cultural heritage in a politically fraught America. Matt W. Miller praises Le's creative use of form, remarking that "with a lyricism that is sometimes the night-light you want, sometimes the lightning you deserve, Le masterfully weaves poems out of inherited forms and meters that are at once surgically precise and organically necessary." We hope you're as excited as we are to pick up this book!
MORE NEW & NOTEWORTHY PICKS
Theresa Hak Kyung Cha, Exilée and Temps Morts: Selected Works (UC Press, September 2022)
Wo Chan, Togetherness (Nightboat, September 2022)
Su Cho, The Symmetry of Fish (Penguin Random House, October 2022)
Farnaz Fatemi, Sister Tongue (Kent State U Press, September 2022)
Jenny Xie, The Rupture Tense (Graywolf, September 2022)
* * *
What autumnal reads are making it onto your reading list this season? Share your recommendations with us in the comments or on Twitter, Facebook, or Instagram.
---
ALSO RECOMMENDED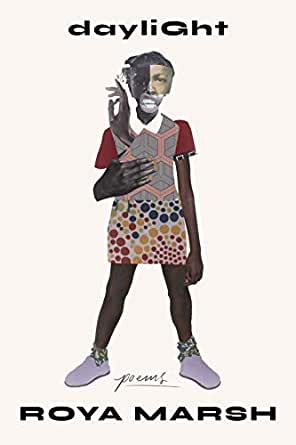 dayliGht by Roya Marsh (MCD x FSG Originals, 2020)
As an Asian American–focused publication, Lantern Review stands for diversity within the literary world. In solidarity with other communities of color and in an effort to connect our readers with a wider range of voices, we recommend a different collection by a non-Asian-American-identified BIPOC poet in each blog post.
Please consider supporting a small press or independent bookstore with your purchase.