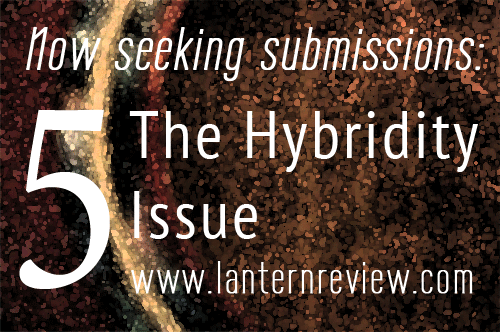 Since we're approaching the end of our Issue 5 reading period, today's prompt will be our final discussion on the critical notion of hybridity.  Click here for previous posts, which discuss a number of ways we've seen contemporary practitioners experiment with hybrid forms, media and language.  Today's prompt focuses on subject matter derived from hybrid sources, which I'd like to approach through a consideration of Quan Barry's poetry.
In an interview for Perihelion, Barry says:
I listen to a lot of NPR, mostly FRESH AIR, and quite a few of the poems [in Asylum] are from segments I'd heard either there or on ALL THINGS CONSIDERED. Because I'm the kind of person who's really interested in making connections, in getting really into topics, for ASYLUM, I researched a lot of the poems (for example, the poems about syphilis).
One of these "poems about syphilis," which appears in the sequence "Plague," begins:
After three weeks a chancre forms–an ulceration
with a hard edge, springy center–the way a button
feels through a layer of cloth.  Also, the lymph nodes

in the groin begin distorting, swell like vulcanized rubber,
painless though immunologically ineffectual.