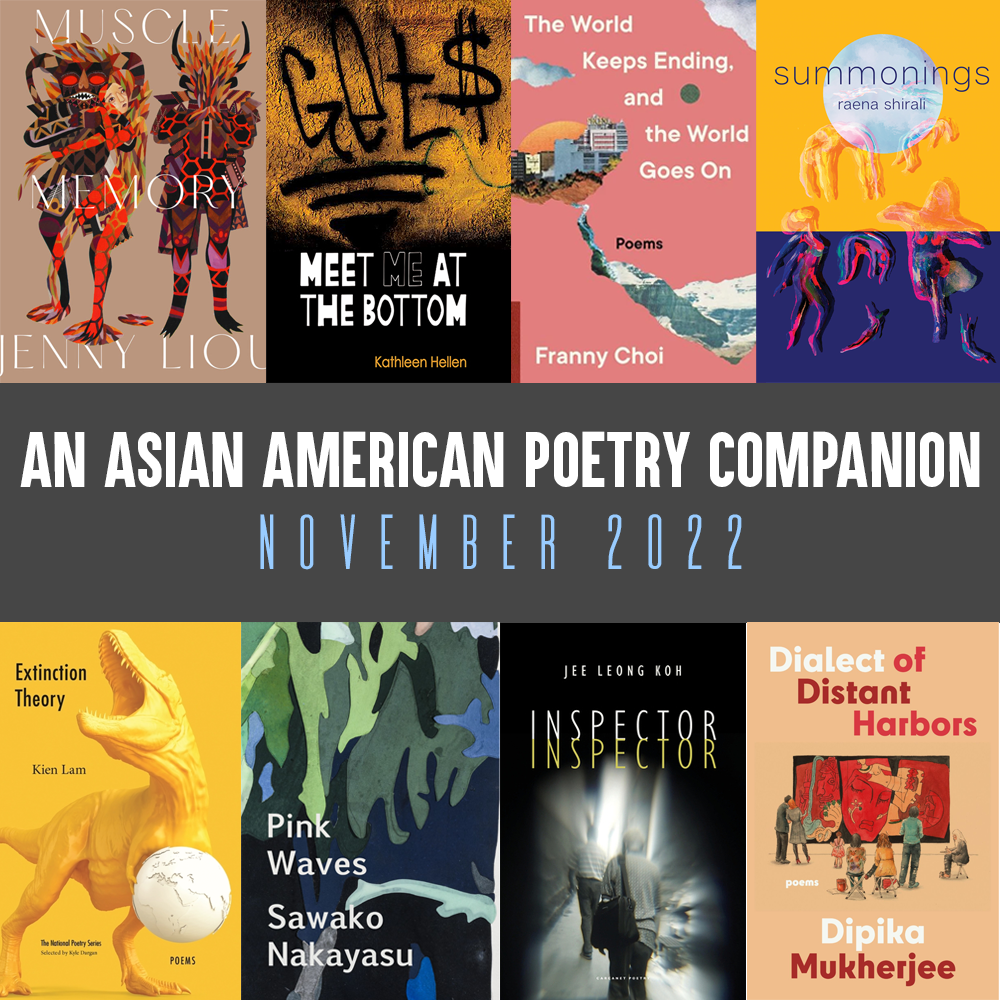 Thanksgiving is just around the corner, and this year, we're thankful for the wealth of new and forthcoming books coming from the Asian American poetry community. From cage fighting to contemporary dystopia, there's a book for everyone this Thanksgiving season. 
* * *
FROM THE LR COMMUNITY
Franny Choi, The World Keeps Ending, and the World Goes On (Ecco Books, November 2022)
The World Keeps Ending, and the World Goes On is the much-anticipated third book from Franny Choi, following the publication of their acclaimed collection Soft Science. LR readers may also remember Choi's work from her two poems published in Issue 9.1. The World Keeps Ending brings the apocalypse to us—Choi depicts historical and contemporary war, violence, and loss as the dystopia marginalized communities experience, and have experienced, daily. Yet, in the midst of all this brokenness, the publisher remarks that Choi "also imagines what togetherness—between Black and Asian and other marginalized communities, between living organisms, between children of calamity and conquest—could look like." 
Kathleen Hellen, Meet Me at the Bottom (Main Street Rag, November 2022)
We're excited for Kathleen Hellen's fourth book, Meet Me at the Bottom, which Jim Daniels describes as "teem[ing] with rich, layered descriptions that dig down to the heart of injustice." LR readers have been enjoying Kathleen Hellen's work since Issue 2, and we look forward to reading her new poetry collection.
Jenny Liou, Muscle Memory (Kaya Press, October 2022)
Eloquent yet striking, Jenny Liou's Muscle Memory starts with cage fighting and expands into Chinese American history. Examining intergenerational trauma and violence and interrogating the process of healing, Liou's debut collection expands upon and includes her poem from Lantern Review's latest issue. Liou's book, which weaves together the personal and the political, sure succeeds in landing a punch.
MORE NEW & NOTEWORTHY PICKS
Jee Leong Koh, Inspector Inspector (Carcanet, October 2022)
Kien Lam, Extinction Theory (UGA Press, October 2022)
Dipika Mukherjee, Dialect of Distant Harbors (CavanKerry, October 2022)
Sawako Nakayasu, Pink Waves (Omnidawn, October 2022)
Raena Shirali, summonings (Black Lawrence, October 2022)
* * *
What books will you be looking forward to reading this November? Share your recommendations with us in the comments or on Twitter, Facebook, or Instagram (@lanternreview).
---
ALSO RECOMMENDED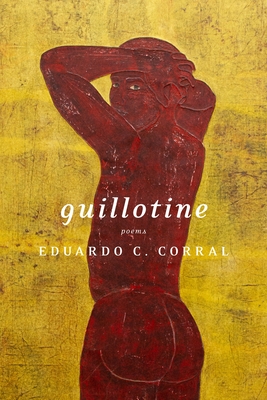 Guillotine by Eduardo C. Corral (Graywolf, 2020)
Please consider supporting a small press or independent bookstore with your purchase.
As an Asian American–focused publication, Lantern Review stands for diversity within the literary world. In solidarity with other communities of color and in an effort to connect our readers with a wider range of voices, we recommend a different collection by a non-Asian-American-identified BIPOC poet in each blog post.