When the AAWW announced the winners of its 2011 Asian American Literary Awards last month, we were thrilled to hear that Issue 3 contributor Oliver de la Paz's Requiem for the Orchard had been named 1st finalist in the poetry category (after Kimiko Hahn, who won for Toxic Flora, and before Molly Gaudry, who was named 2nd finalist  for We Take Me Apart).  But Oliver is not the only one of our friends and contributors who has had exciting news this season.  Here some recent publications and releases that have shown up on our radar these past few months:
* * *
Marc Vincenz's The Propaganda Factory (Argotist EBooks 2011)
Contributor Marc Vincenz's new e-book The Propaganda Factory was released by Argotist EBooks this past August.  In this short collection (which includes "Taishan Mountain," a poem that first appeared in LR issue 2), Marc weaves together layers of history and geography through an ever-shifting range of lenses that take us from the level of the microscopic to the realm of the galactic at a moment's notice.  It is available for download here.
Kim Koga's ligature strain (TinFish Press 2011)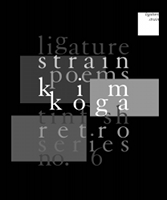 Issue 3 contributor Kim Koga now has a chapbook (ligature strain) out with TinFish.  In this linked sequence, which was published as #6 in TinFish's current retro chap series, Kim floods the page and the mind's eye with feverish, liquidly intense imagery that involves birth, echolocation, pink and white flesh, and lots of fetal beavers (yes, the actual animal).  Be on the lookout for more about ligature strain later this month.
Official Launch of How Do I Begin?: A Hmong American Literary Anthology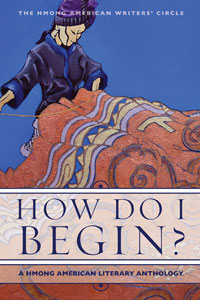 The Hmong American Writers' Circle, whom we featured in Issue 3, officially launched its anthology, How Do I Begin? (Heyday Books 2011), in late October. The book is now available for purchase via Heyday's web site.  We're absolutely thrilled that this landmark anthology is finally in print, and are incredibly excited to see the HWAC's hard work on it come to fruition. 
Kartika Review Issue 10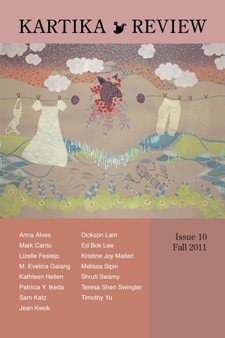 Kartika Review's beautiful tenth issue has just hit the web (and Lulu, too—as it is now also available in either black-and-white or full-color hard copy!), and we were especially elated to see the poetry section, which is edited by Kenji C. Liu (of LR issue 2) and includes work by two of our other past contributors: Kathleen Hellen (Issue 2) and Melissa R. Sipin (Issue 3)!  The issue also includes one of Timothy Yu's fantastically irreverent "Chinese Silence" poems (a series that began as a response to Orientalist tropes in Billy Collins' work), and poems and an interview with Ed Bok Lee.
TAYO Literary Magazine Issue 3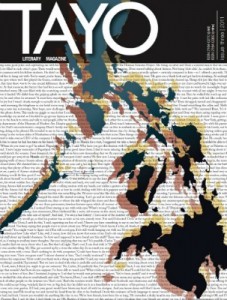 TAYO, the extraordinarily-designed Filipino literary magazine for whom Melissa Sipin (of LR Issue 3) serves as Creative Director, has just put out its gorgeous third issue. The issue, which includes poetry by LR Issue 2 contributor Aimee Suzara and an interview with LR  Issue 1 contributor Barbara Jane Reyes, is available both in print and in a special, new online edition.
Cura: A Literary Magazine of Art and Action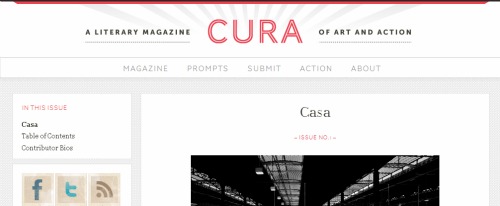 Kundiman founder Sarah Gambito recently announced the release of the first issue of CURA, a literary project that is produced out of the Creative Writing program at Fordham University.  Edited by Sarah and designed by LR Issue 3 contributor Monica Ong, each issue is curated according to a prompt that draws its inspiration from a central theme (this year, the theme is "home").  Issue 1 features work by Bushra Rehman (LR Issue 1) and our very own staff writer (and Issue 1 contributor) Henry W. Leung alongside poems by the likes of  Robert Bly and Evie Shockley.  CURA is accepting submissions through Thursday for its second issue, whose prompt is "the body as home"—so please consider sending something their way!
* * *
Many congratulations to Oliver, Marc, Kim, HWAC, Kenji, Kathleen, Melissa, Aimee, Barbara, Bushra, Henry, Monica, and to the editors of Kartika, Tayo, and CURA.  To read their contributions to LR, please visit any of our past issues (you can navigate to any of their work through the issues' respective Tables of Contents:  [Issue 1], [Issue 2], and [Issue 3]). Happy Monday!