As the season deepens into late fall, it's hard to believe that 2021 is already nearly over. And while the year has brought its fair share of struggle and heartache to the Asian American community, there have been so many things to celebrate (especially in the field of arts and letters), as well. Cathy Park Hong's selection as one of Time magazine's 100 most influential people of the year, Don Mee Choi receiving the MacArthur, Hoa Nguyen's and Jackie Wang's being announced as finalists for the National Book Award—Asian American poets are making waves and doing big, impactful things. This year on the blog alone, we've featured 34 new books by Asian American poets—and our coverage hasn't even begun to scratch the surface. Today, we're sharing our final set of book recommendations for 2021. We hope these eight titles will be a source of solidarity, hope, and light for you in the season to come.
* * *
FEATURED PICKS:
Truong Tran, book of the other (Kaya Press, November 2021)
A timely meditation on the stakes of anti-Asian racism, Truong Tran's latest book follows the story of the 2016 racial discrimination lawsuit the celebrated poet and artist filed against San Francisco State University. Mixing poetry with other genres, book of the other traces Tran's experience of being silenced as an immigrant, refugee, and queer man, and argues back against the notion that anti-Asian racism is a victimless crime. Writes Douglas Kearney of the collection: "This book is necessary—terribly so. Yesterday, today, and for the foreseeable future." This is one book that anyone invested in Asian American arts and letters—especially those who have spent time in academia—will want to read.
Jane Wong, How to Not Be Afraid of Everything (Alice James, October 2021)
Two-time LR contributor Jane Wong has just released her second collection, How to Not Be Afraid of Everything, and we couldn't be more excited. Wong's haunting poetry is wise, resonant, and brave, and it's impossible to turn away from its gaze; as a writer, she possesses the gift of being able to milk startling light from rock. How Not to Be Afraid of Everything taps into the poet's family history, touching on both the suffering inflicted by the Great Leap Forward and the struggle of immigration to America. Aimee Nezhukumatathil calls the collection "a spellbinding knockout," and it's been getting lots of attention of late, including Wong's recent appearance on NPR's Morning Edition. How to Not Be Afraid of Everything is at the very top of our to-read list for the season, and we hope you'll consider checking it out, as well.
* * *
MORE NEW & NOTEWORTHY TITLES:
Kaveh Akbar, Pilgrim Bell (Graywolf, August 2021)
Joshua Nguyen, Come Clean (U of Wisconsin Press, October 2021)
Cynthia Dewi Oka, Fire Is Not a Country (TriQuarterly, November 2021)
Jenny Qi, Focal Point (Steel Toe, October 2021)
Natasha Rao, Latitude (Copper Canyon, September 2021)
John Yau, Genghis Chan on Drums (Omnidawn, October 2021)
* * *
What new Asian American poetry titles have you been enjoying as you look ahead toward the end of the year? We'd love to hear from you! Share your recommendations with us in the comments or on Twitter, Facebook, or Instagram (@LanternReview).
---
ALSO RECOMMENDED: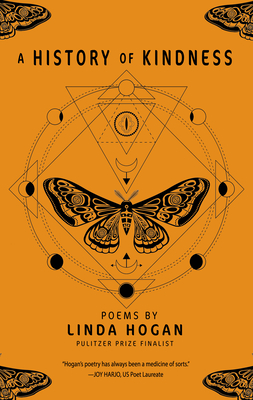 A History of Kindness by Linda Hogan (Torrey House, 2020)
Please consider supporting a small press or independent bookstore with your purchase.
As an Asian American–focused publication, Lantern Review stands for diversity within the literary world. In solidarity with other communities of color and in an effort to connect our readers with a wider range of voices, we recommend a different collection by a non-Asian-American-identified BIPOC poet in each blog post.