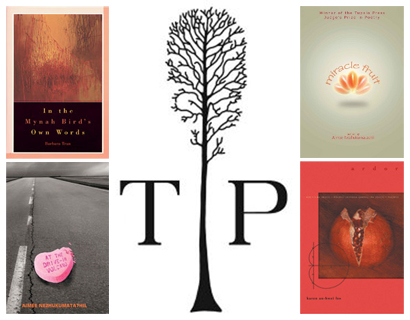 A Guest Post by Stephen Hong Sohn, Assistant Professor of English at Stanford University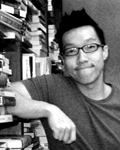 In an earlier post, I had the chance to discuss the exciting growth in Asian American cultural production via the small press, especially as it has impacted poetic projects and publications.  In this post, I'd like to concentrate on Tupelo Press, another small press that has developed an outstanding catalog which includes both Asian and Asian American poets.  Among the offerings in Tupelo's current catalog are:
Night, Fish, and Charlie Parker by Phan Nhien Hao (translated by Linh Dinh)
Abiding Places by Ko Un
Ardor by Karen An-hwei Lee
Why is the Edge Always Windy? by Mong-Lan
At the Drive-In Volcano by Aimee Nezhukumatathil
Miracle Fruit by Aimee Nezhukumatathil
In the Mynah Bird's Own Words (chapbook) by Barbara Tran
In this post, I will concentrate most specifically on Barbara Tran's In the Mynah Bird's Own Words, Karen An-hwei Lee's Ardor and Aimee Nezhukumatathil's At the Drive-In Volcano and Miracle Fruit.
Tran's chapbook is one that I have chosen to teach for my Introduction to Asian American Literature course.  What I find so breathtaking about Tran's work is her clarity of image, which always imparts a precise sense of a given moment or time through its use of lyric.  The chapbook also has a clear sense of lyrical trajectory.  The earlier poems seem to be invested in rooting out heritage and ethnic origin, especially as rendered through a growing romantic relationship.  The latter poems dig more deeply into the diasporic trajectory.  It is here where the chapbook becomes more autobiographically inflected.
Continue reading "On the Small Press and Asian American Poetry: Tupelo Press" →