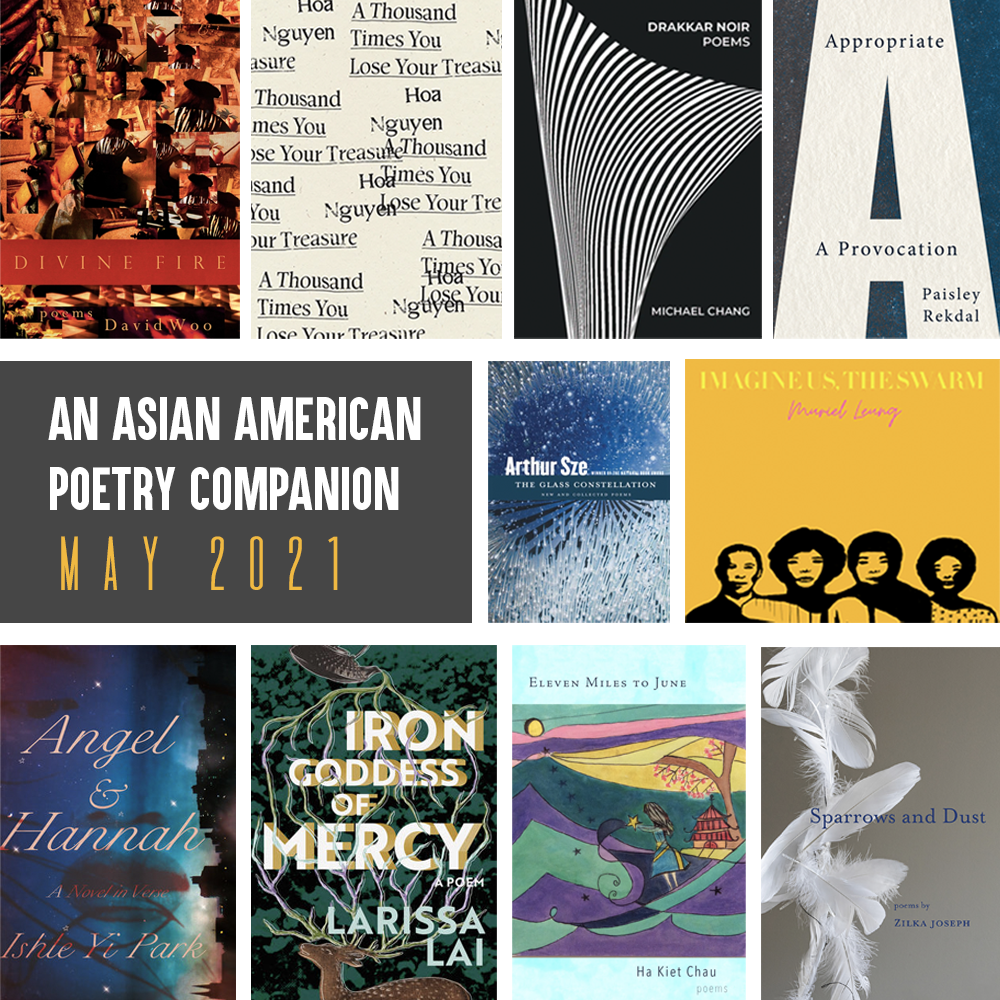 Yet another Asian Pacific American Heritage Month is drawing to a close, but even in the face of the hatred that our Asian American community has faced this year, there is still so much to celebrate. This month's Asian American poetry companion is jam-packed with recent releases to savor. We hope you'll consider picking up a few (or all) of them to carry with you into the summer and beyond. After all, as we often remark, Asian American literary excellence doesn't end with May!
* * *
FEATURED PICKS:
MICHAEL CHANG, Drakkar Noir (Bateau, May 2021)
If you enjoyed MICHAEL CHANG's lusciously textured epistolary poem in Issue 8.2, you'll want to get your hands on a copy of Drakkar Noir, their prizewinning debut chapbook, out from Bateau this spring. Dorothy Chan writes, in praise of the book, that "CHANG gives us romp and runway fused with popular culture that leads into allegories of what it's like to be queer and Asian American in America—in the world today—around people who want to slow you down. Drakkar Noir is a love letter to all queer Asian Americans that calls out performative allyship." If you're looking for an intimate read that speaks presciently to the present moment, you won't want to miss this one!
Paisley Rekdal, Appropriate: A Provocation (Norton, February 2021)
Though Appropriate has been out since February, we wanted to save it for our May roundup because it seemed fitting to it feature during APA Heritage Month. In this thoughtful craft book, framed as a series of letters to a student, Rekdal tackles the thorny subject of appropriation with delicacy, investigating difficult questions of power and authenticity that come into play when writing about the experiences of others—and probing, ultimately, the limits of empathy. Rekdal writes with care and pragmatism; her nuanced approach to this tricky topic makes this, in our opinion, an essential read—not just for students and teachers but for anyone who writes.
Muriel Leung, Imagine Us, the Swarm (Nightboat, May 2021)
Muriel Leung's second collection, which won the Nightboat Books Poetry Prize, is hot off the presses this month. A collection of essays in verse, Imagine Us, the Swarm considers the loss of the poet's father. In so doing, Monica Youn writes, it "renders visible the liminal space of the Asian American, an occupied territory in which every silence, every potentiality, hums with the white noise of other people's imaginings." Given the context of our community's continued struggle for justice, and in light of our theme this season (Asian American futures), this collection is one we can't wait to read.
* * *
MORE NEW AND NOTEWORTHY TITLES:
Ha Kiet Chau, Eleven Miles to June (Green Writers, April 2021)
Zilka Joseph, Sparrows and Dust (Ridgeway, April 2021)
Larissa Lai, Iron Goddess of Mercy (Arsenal Pulp, April 2021)
Hoa Nguyen, A Thousand Times You Lose Your Treasure (Wave, April 2021)
Ishle Yi Park, Angel and Hannah (One World, May 2021)
Arthur Sze, The Glass Constellation (Copper Canyon, April 2021)
David Woo, Divine Fire (U of Georgia, March 2021)
* * *
What titles by Asian American poets are on your reading list this summer? We'd love to hear from you! Share your recommendations with us in the comments or on Twitter, Facebook, or Instagram (@LanternReview).
---
ALSO RECOMMENDED: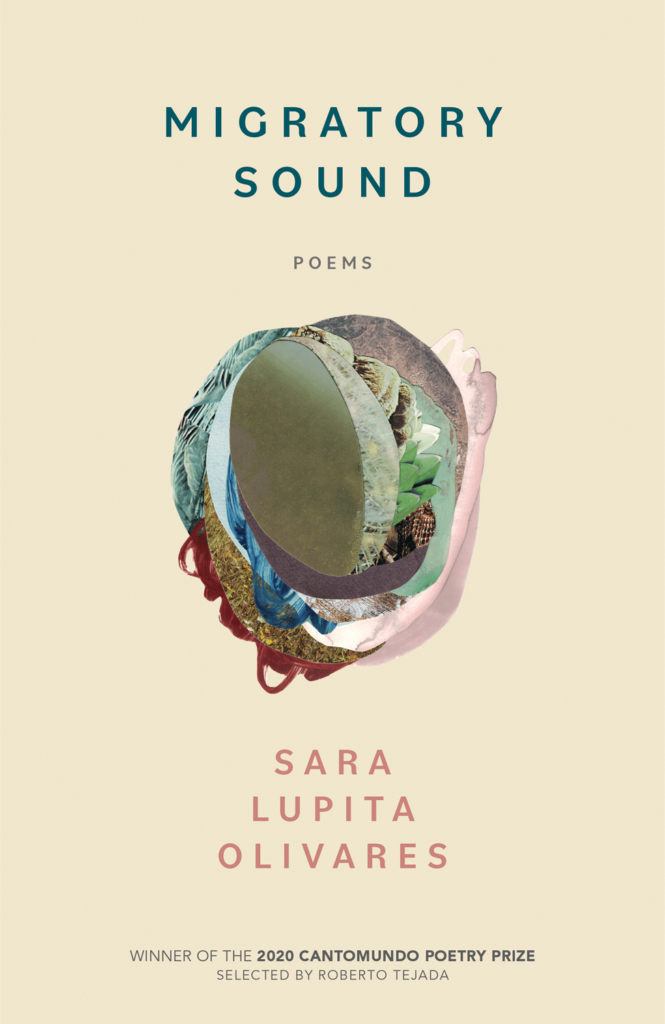 Migratory Sound by Sara Lupita Olivares
(U of Arizona Press, 2020)
Please consider supporting a small press or independent bookstore with your purchase.
As an Asian American–focused publication, Lantern Review stands for diversity within the literary world. In solidarity with other communities of color and in an effort to connect our readers with a wider range of voices, we recommend a different collection by a non-Asian-American-identified BIPOC poet in each blog post.