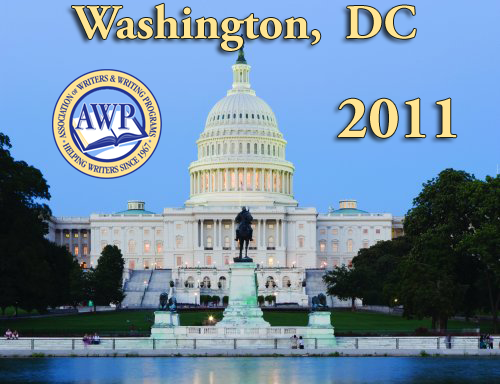 It's hard to believe that a year has gone by since last year's AWP Conference in Denver, but the months have indeed flown and—it's that time again!
The editors of LR have assembled a list of panels and readings we thought might be interest to readers and writers of Asian American poetry.
Keep an eye out for us in particular at Kundiman's panel on Friday at noon — we'll have promotional materials and information about our off-site reading, scheduled for Friday night at 7:30 PM.
If you're browsing the bookfair, you'll also be able to find our materials at the Boxcar Poetry Review table.
We look forward to seeing you in DC!
The Lantern Review Guide to AWP 2010 | Events of potential interest for LR readers…

Thursday| February 3, 2011
9:00 a.m.-10:15 p.m.
R108. Mongrels, Monsters, and Mutants: New Identities in Contemporary Poetry. (Joshua Kryah, Cathy Park Hong, Bhanu Kapil, Myung Mi Kim, Prageeta Sharma)
R111. Courting Risk: A Multicultural/Multi-Genre Reading. (Khadijah Queen, Natalie Diaz, Naomi Benaron, L. Lamar Wilson, Susan Southard, Ariel Robello)
10:30 a.m.-11:45 a.m.
R125. Traveling Stanzas: Promoting Poetry and Design in the Community. (David Hassler, Nicole Robinson, Essence Cain, Scott Parsons, Valora Renicker, Natasha Rodriguez)
R138. Creative Writing Fulbright Fellowship Reading. (Katherine Arnoldi, Katrina Vandenberg, Erika M. Martinez, Gail M. Dottin, M. Thomas Gammarino, Josh Weil)
R142. If I Can't Dance You Can Keep Your Revolution: A Reading by Six Writers of Political Engagement. (Sean Thomas Dougherty, Crystal Williams, Silvana Straw, Roger Bonair-Agard, Dora McQuaid)
R144. Beyond Print: Digital Directions in Literary Publishing. (H. Emerson Blake, Michael Archer, Jeffrey Thomson, Ram Devineni, Steven Lagerfeld)
Continue reading "Editors' Picks: The LR Guide to AWP 2011" →