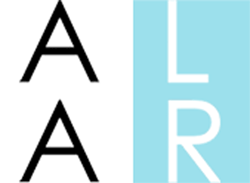 We recently received word about The Asian American Literary Review, a new and exciting journal that will soon be available by subscription.
Says Editor Lawrence-Minh Bùi Davis:
"The Asian American Literary Review is a space for writers who consider the designation 'Asian American' a fruitful starting point for artistic vision and community. In showcasing the work of established and emerging writers, the journal aims to incubate dialogues and, just as importantly, open those dialogues to regional, national, and international audiences of all constituencies. We select work that is, as Marianne Moore once put it, 'an expression of our needs…[and] feeling, modified by the writer's moral and technical insights.' AALR features fiction, poetry, creative nonfiction, comic art, interviews, and book reviews.

Our first issue, debuting in April 2010, features forum responses by Alexander Chee, David Mura, and Ru Freeman; poetry by Cathy Song, Oliver de la Paz, Paisley Rekdal, April Naoko Heck, Mong-Lan, Eugene Gloria, Nick Carbo, and David Woo; Karen Tei Yamashita interviewed by Kandice Chuh; prose by Ed Lin, Marie Mutsuki Mockett, Sonya Chung, Hasanthika Sirisena, David Mura, Gary Pak, and Brian Ascalon Roley; and book reviews by Paul Lai, Timothy Yu, and Jennifer Ann Ho."
Lawrence speculates that submissions will likely open sometime in late spring or early summer of 2010.  In the meantime, please head on over and check out their temporary web site, or leave them some love on Facebook by joining their group.