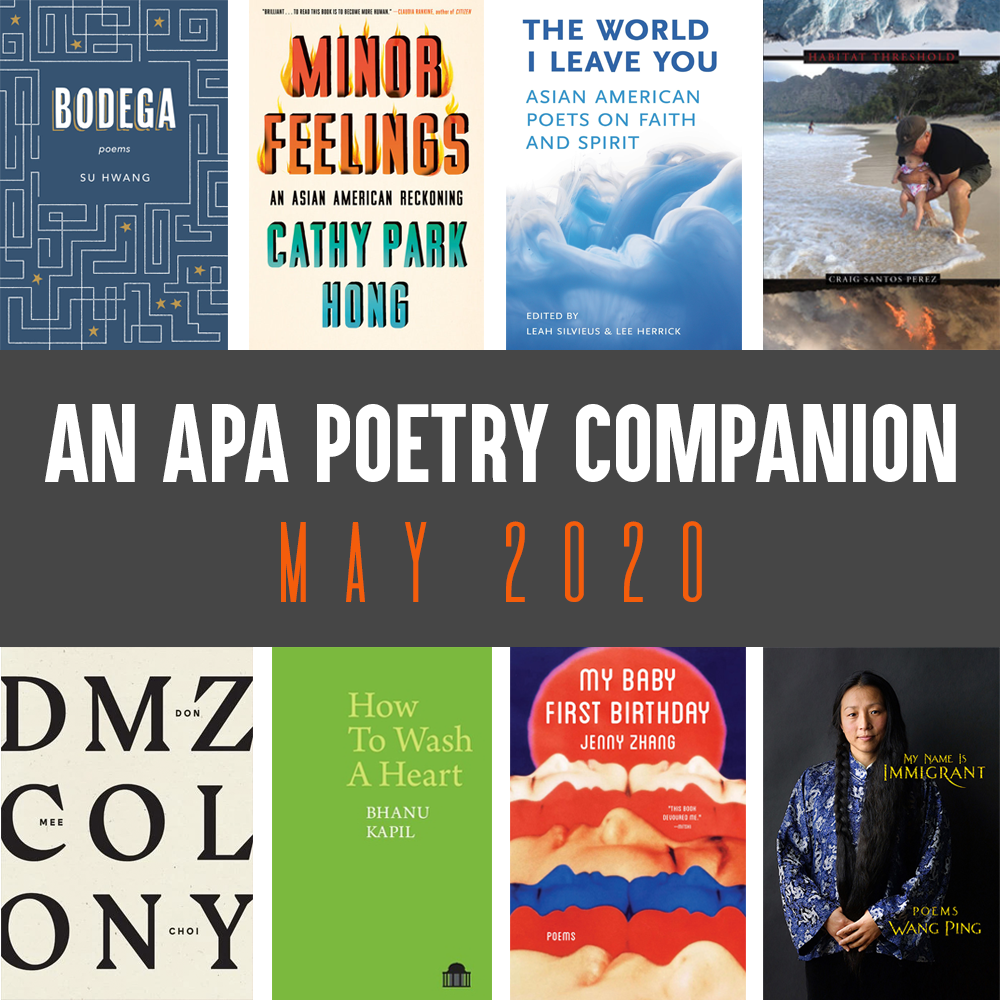 There's a wealth of new APA literary work to celebrate this May! Here are just a few recent titles that have caught our attention.
FEATURED PICKS
Leah Silvieus and Lee Herrick, Eds., The World I Leave You: Asian American Poets on Faith and Spirit (Orison Books)
This groundbreaking anthology spans a wealth of different faith traditions, heritages, and experiences. From Kazim Ali to Li-Young Lee (and our own Mia Ayumi Malhotra, as well), the start-studded lineup featured here has earned it star billing on my (Iris's) to-read list.
Cathy Park Hong, Minor Feelings: An Asian American Reckoning (One World)
Although this book is prose rather than poetry, it felt like an apt pick for APA Heritage Month! I first heard Hong read an excerpt of it—an essay about Teresa Hak-Kyung Cha—at the Smithsonian's Asian American Literature Festival in 2019. As with her poetry, Hong's prose is unflinching, powerfully considered, and masterfully nuanced. I'm definitely looking forward to reading the rest.
* * *
ALSO NEW AND NOTEWORTHY
Don Mee Choi, DMZ Colony (Wave Books)
Bhanu Kapil, How To Wash a Heart (Liverpool UP)
Craig Santos Perez, Habitat Threshold (Omidawn)
Wang Ping, My Name is Immigrant (Hanging Loose)
Jenny Zhang, My Baby First Birthday (Tin House)
* * *
What new and notable books have you been reading this month? Share your recommendations with us in the comments or on Twitter, Facebook, or Instagram (@LanternReview).