By Yi Wei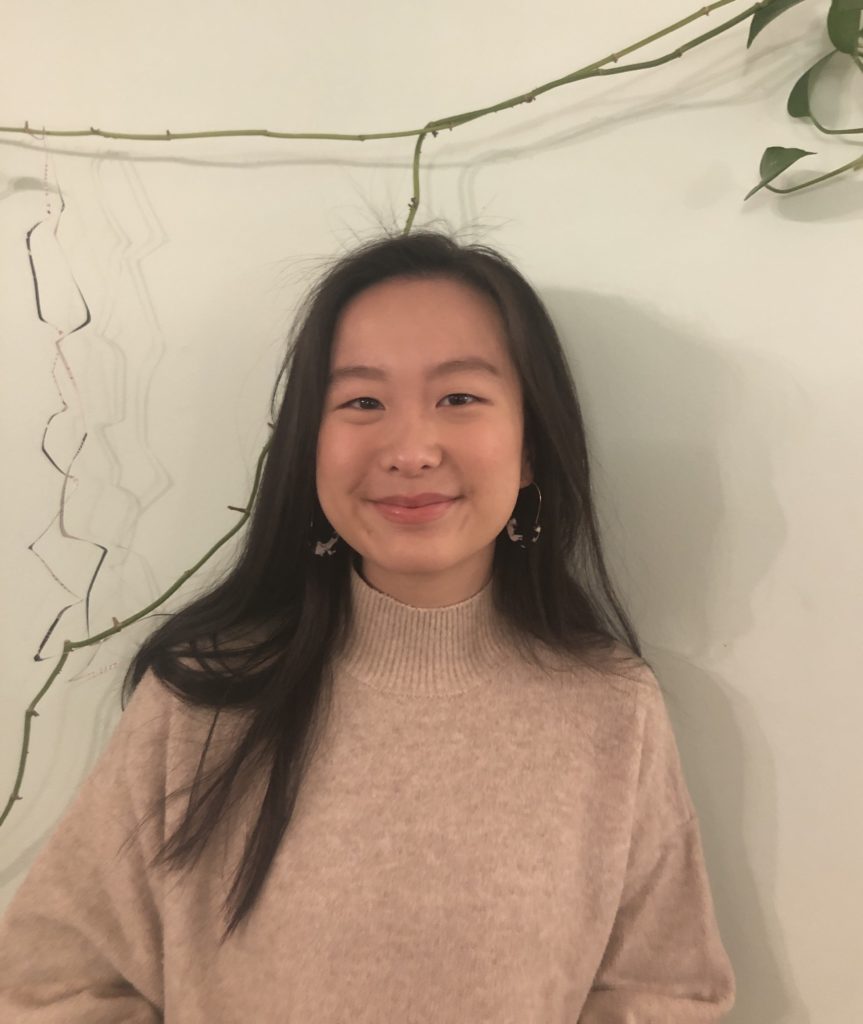 Happy APA heritage month! This May, as our community grapples with the coronavirus crisis and the uptick in anti-Asian racism that has accompanied it, celebrating who we are and where we're headed feels more important than ever. To start off the month, we've invited Yi Wei, a poet and undergraduate English and Asian studies major who has been documenting her conversations with other APA students over the course of the past year, to reflect on what she's learned about the struggles, hopes, and dreams of her generation through her project Letters Home, as well as how being in conversation with Asian American youth and the work of her own APA literary heroes has helped her to find solace in the face of crisis and to begin, along with her peers, to carve out a place for herself in the world.
* * *
In re-reading some of Franny Choi's poetry, I come across a poem, "Quarantine," she wrote in 2018. It's not about this particular context, but the poem taps at something inside of me that is raw and scared and crawling in the wake of a visibly anti-Asian country. I indulge in a few read-throughs because I'm still finding tenderness in reading again. (Sometimes I think college has rewired my brain to analyze everything I read and put it away in a little box of topics I pick through and discuss in class or write in essays.) It's quarantine that's finally reconnected me with the books on my shelf. And it's quarantine that's on my mind, always, when I write about anything else now. Choi writes, "my job / was to stay clean and thankful / and mostly imaginary," which I'm thinking about as this pandemic complicates the parts of my identity that I've been grappling with for so long, watching Chinese Americans mobilize in unprecedented ways and come into their own versions of being Chinese, being American, being Asian American. Our clean, imaginary, and thankful selves are being crushed and reborn. In the crushing, I feel an immense pressure for us to reconcile with our histories of violence against other communities of color, against our own, and against ourselves.
Reading anything of Franny Choi's always reminds me of who I was when I read my first poem of hers, "To the Man Who Shouted 'I Like Pork Fried Rice' at Me on the Street," about two years ago. At the time, I was figuring out what it meant to be fetishized and how I felt about it. I come from a predominantly Asian community, a predominantly first-generation Chinese and Indian American community (as much as I can come from a place when I was born in China and moved to Ohio first). Here, we don't talk about race. We don't talk about being Asian American because the idea is to be more than Asian until you are not seen as what you are. In this way, we are taught that being Asian American is a sin, or at least an obstacle on our way to white success. When I read "To the Man Who Shouted 'I Like Pork Fried Rice' at Me on the Street," I didn't like it. Or, rather, I yearned to like it, but I was just "a plastic bag lady," not "revenge / squirming alive in your mouth." Now I like to think I am, but it took a great deal of anger (misplaced and ill articulated, broadly measured and well spoken), sitting and crying, writing and reading, thinking and rethinking, to get to loving this poem. 
In 2019, I received a summer grant from my college to live in New York City and San Francisco and begin a writing/interview project mapping a processing voice for Asian American youth. Over the course of the summer, I interviewed more than twenty Asian American college students on their conceptions of home and belonging; I also began a poetry and essay collection processing my own identities as a Chinese immigrant. This work evolved until I realized that what I was documenting was the way Asian American youth explained themselves to each other. As an undergraduate junior, I think that college is a particularly important site of tension where Asian American students are thinking about who they are and how (or even whether) being Asian/American is a part of that process. Many of my conversations, often in a place of significance to the interviewee, like a favorite restaurant or a specific rooftop, would last two or three hours at a time. We would share with each other about our families, frustrations, joys, and anxieties; about thoughts we could relate to and ways we fundamentally differed. I would ask them questions, and sometimes they would ask me back. Do you ever feel guilty? How do you fit into your community? Do you? When did you figure this out? Where is home for you? What was so discombobulating about doing this away from home (which for me, is with my parents) is that I was reframing the past, too—the things I remembered and had experienced before. In doing so, I began to reframe every version of myself that had existed before into who I am now. I don't think this work was new to me, and it didn't feel new to anyone I interviewed last summer. But it felt new to be talking about it and recording it and writing it.
While in New York City and San Francisco, I wrote, talked, and ate in the two biggest Chinatowns in the country and learned about a Chinese American history and identity deeper and sometimes different than my own. For a long time, I've been wondering if I should even be looking for community, and if so, where it is. When I entered academia, I realized that the resources to that community and my own history were part of a gated institution. So much of myself is built in academic language in classrooms with peers who talk the way I can, read the books I have access to, and share a glorified academic vision of what Asian American identities can be. Since then I've asked myself, is only the most actualized and academically deconstructed Asian American self valuable? Is that the only one that deserves space? The answer I've come upon is that it's not. The way that Asian American students relate and process together outside of the classroom, organically with their families, about their histories, for their own safety, is a voice that deserves our trust. When we create space in our conversations for people to be confused and demanding and frustrated and bitter about their identities, it's that honesty that connects and heals. This project drives me to envision and build towards communities that I'm at times a part of, at times at odds with, and at others—belonging to.
Part of belonging to histories that have been in some ways erased, but always embodied, is that I am always questioning. In hoping, imagining, building old histories and new futurities, we are constantly reshaped by what we find. API/A literature that questions and carves out a space for itself, like the poetry of Chen Chen, Fatimah Asghar, Terisa Siagatonu, and Franny Choi (among many, many others), inspires me to keep doing the same. Maybe I will always be looking for community, but for now, I find it in myself. I find it in these words. And I find it always in the people I have the privilege of talking to. Since last summer, I've continued hosting and transcribing these interviews, creating a living archive of topics that are personal to each individual I talk to. We've talked about fetishization, being "white passing," hookup culture, familial guilt, adoption, migration, funerals abroad, PWIs—the list goes on. By loving, liking, and yearning for the world, we create the space for ourselves to exist loudly and in celebration. In this, we find home—and continue to hope for it. 
* * *
Yi Wei is a student at Swarthmore College double majoring in English literature and Asian studies. Her writing focuses on belonging, selves, diaspora, and motherhood; in 2018, she won the Lois Morrell Poetry Award for her poem "Shaving." She is currently working on Letters Home, an interview collection that maps the processing voice of Asian American youth and is always looking for more API/A folks to engage and interview with!