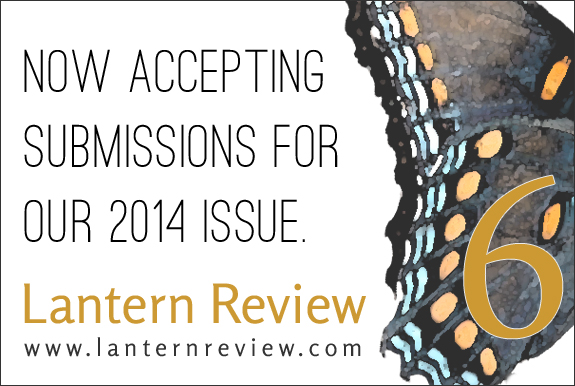 Happy 4th of July! Summer is fully upon us at last, and we're happy to announce that the reading period for our 2014 (sixth) issue is now open. Whereas Issue 5's content focused on a special theme, we'll be returning to a general submissions pool for Issue 6. Additionally, this issue marks our official transition into publishing the magazine annually, rather than biannually. After more than three years of struggling to keep up with the pace of a twice-a-year schedule, we have decided that it would be in the best interests of the magazine (and our responsibility to you as readers) to amend our publication schedule to just one issue a year. Not only will this provide us with a more realistic time frame in which to complete each issue, but it will also allow us to concentrate on producing content that is more cleanly edited and better designed than before. Issue 6 will therefore come out in 2014, though we will be reading submissions for it this summer.
It is our hope that this new, longer schedule will afford us the freedom to test out new formats and to more thoughtfully curate the content of future issues. Having very much enjoyed our experiment with a themed format with our last issue, we are excited to try introducing new elements in issues to come, including (though not necessarily limited to) different kinds of features and, hopefully, more themed issues, sprinkled in intermittently down the road. As we mentioned earlier, Issue 6 will be a general (non-themed) issue, but we have a special feature section planned for it, and are eager to see what wonderful new work you will share with us during this  reading period.
Submissions for LR Issue 6 will be open through 11:59 p.m. EST on August 1, 2013. To submit your work, please visit our submissions page, where you'll be able to read our guidelines and proceed to our online form.
We hope you'll consider sending a few of your best poems our way during this reading period. Many thanks for your continued support, and best of luck to all who submit. We look forward to reading your work!
Peace and light,
Iris & Mia
LR Editors