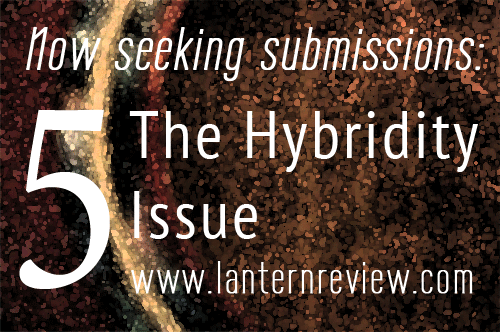 Happy Friday, everyone!
A reminder that our reading period for Issue 5 will be closing this Sunday, July 15th, at 11:59 PM EST. This will be the last chance to submit for The Hybridity Issue, so please don't forget!
Click here to access the special submissions guidelines for this issue (the link to our online submissions form can be found at the bottom of the page).
Many thanks and good luck; we look forward to reading your work.
Cheers,
Iris & Mia