For your edification: two new releases from the world of Asian American small press / journal publishing!  Please help support the good work that our friends at these magazines do: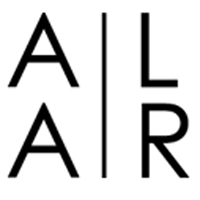 The Asian American Literary Review has released its second issue, featuring, among other goodies, an interview with Arthur Sze and poetry by Ray Hsu, Kimiko Hahn, Rick Barot, Aimee Nezhukumatathil, Jose Watanabe (as translated by Michelle Har Kim), Adrienne Su, Prageeta Sharma, Ching-In Chen, Pimone Triplett, and Jeffrey Yang.  Subscriptions are available for purchase via their web site — and at the moment, they're being offered at a special discount (shipping and handling charges waived) for a limited time, so order your copy soon if you can.
[Click here to visit AALR's subscription page].
* * *
On the digital magazine front, Kartika Review has just announced the release of its second [print] anthology, featuring work from their 5th-8th issues.  You can purchase a copy online through Lulu.
[Click here to order Kartika Review: The 2009-2010 Anthology]
Please help