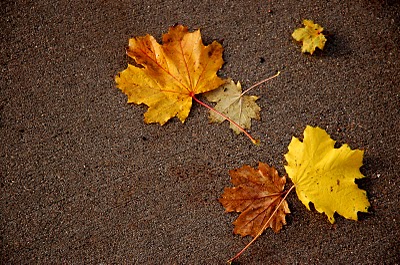 The recent passing of a loved one and the swiftness with which summer weather has taken leave of South Bend has had my mind turning over the idea of departures recently.
When we are the ones who depart from a place, we simultaneously take part in entering into someplace, or something, else.  But when we are the ones from whom someone or something departs, we mourn by collecting fragments: wisps of things which we try to stitch together to preserve some approximation of that which we have lost.
Today's prompt is short, and simple.
Prompt: Write a poem about a departure.  OR, alternately, write a poem about the experience of being left behind by someone or something else who has departed from you.