Becoming Realer: Identity, Craft and the MFA is a column that explores issues of poetry, theory and writing craft in relation to the personal experiences of Saint Mary's College of California Creative Writing MFA candidate and LR staff writer, Kelsay Myers.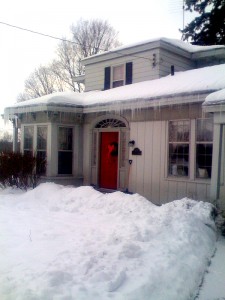 The older I get, the harder it is to explain what I'm doing with my life. Thankfully, going home for the holidays is really the only time I need to. The Christmas and New Year's parties, family friend get-togethers and annual reunions with high school and college friends are exhausting, particularly when I'm asked what I'm doing now. Getting an M.F.A. at Saint Mary's College of California is cool but not specific enough, and writing creative nonfiction is not as self-explanatory as it sounds.
I was making Christmas gift exchanges at Caché when a colleague of my mother's came into the store with his partner. After the general introductions and greetings, he asked what kind of writing I do. I explained that I do a cross between poetry and nonfiction. Then, he wanted to know who my favorite poet is. My answer was T.S. Eliot, though I internally debated whether to name Kimiko Hahn, Marilyn Chin, or Diane Seuss, all of whom have had a more formative impact on my writing and identity so far but are not generally well known. The brief look of bewilderment on his face or nervous silence that would inevitably follow didn't seem worth it. For conversation's sake, I said Eliot.