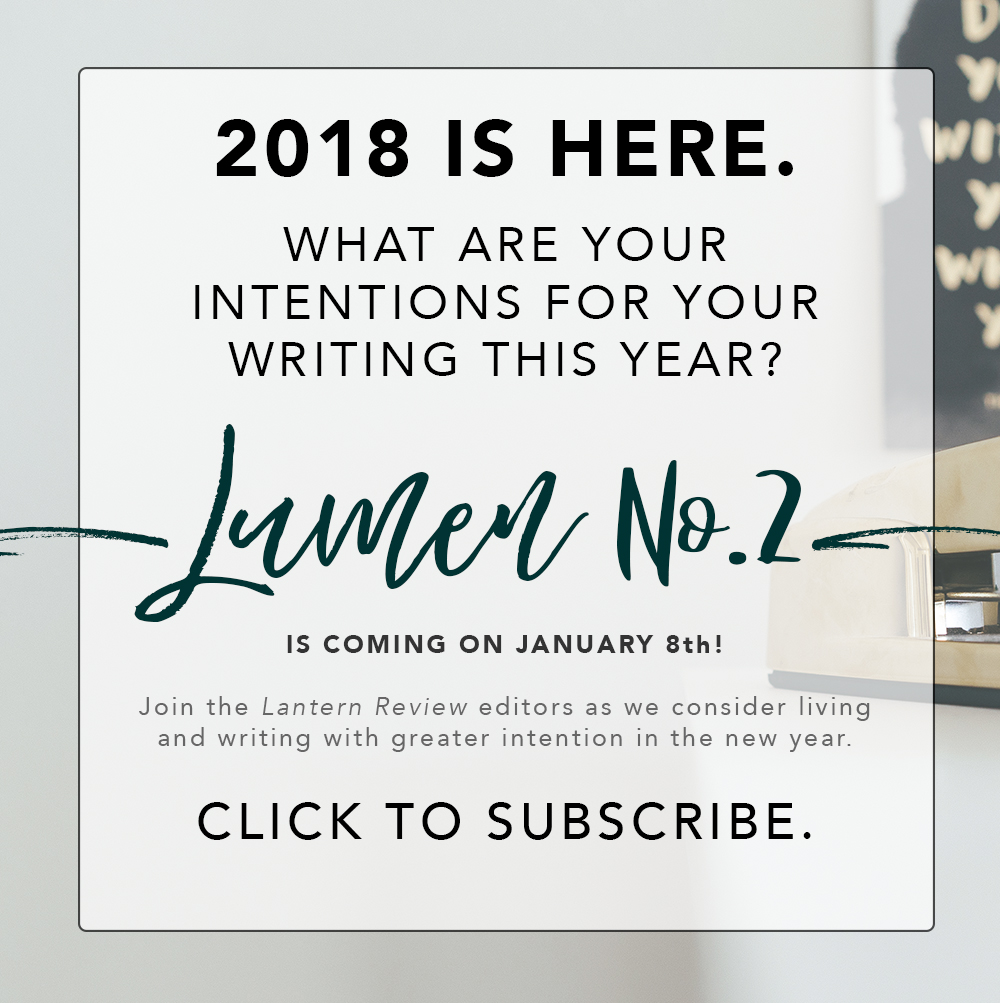 Happy Wednesday! We hope you're staying warm and cozy this frosty January day, especially those of you who are bracing for winter storms out East this week. It's been a season full of transition for us here at LR, but we've really been enjoying leaning into the seasonal rhythm of writing for our new, quarterly email newsletter, Lumen. And today, we're super excited to announce that the second installment of Lumen will be hitting our subscribers' inboxes next Monday!
Lumen No. 1 focused on prompts and exercises for renewing one's writing practice with the turn of the seasons, but Lumen No. 2 will be dedicated to considering the turn of the year—and specifically, the practice of setting intentions for our writing lives this year.
Just what is an intention? Here is a little sneak peek from the newsletter to explain:
"Different from a goal or a resolution, an intention is more about calling a season into being or simply naming it for what it already is. An intention may be about realigning one's perspective; refocusing one's attention with renewed intensity; or even aspiring to sustain a rhythm of growth or rest in one's day-to-day life. Intentions are not meant to have quantifiable end results—rather, they're are meant to guide and center us throughout a course of time in one's life."
LR editors Mia and Iris will be sharing some of their own intentions as they consider where 2017 took their writing lives and where they hope to go in 2018. We hope that those of you who are already subscribed will join us in thinking about how we can each approach our writing practices with greater purpose and grace this year—and if you're not already a Lumen subscriber, there's still time to make sure you don't miss out! Simply click here or on the image at the top of this post to sign up
A very happy, healthy New Year (and Year of the Dog) to you and yours—and may your writing in 2018 be filled with light, joy, and inspiration.
Light and peace,
Mia & Iris