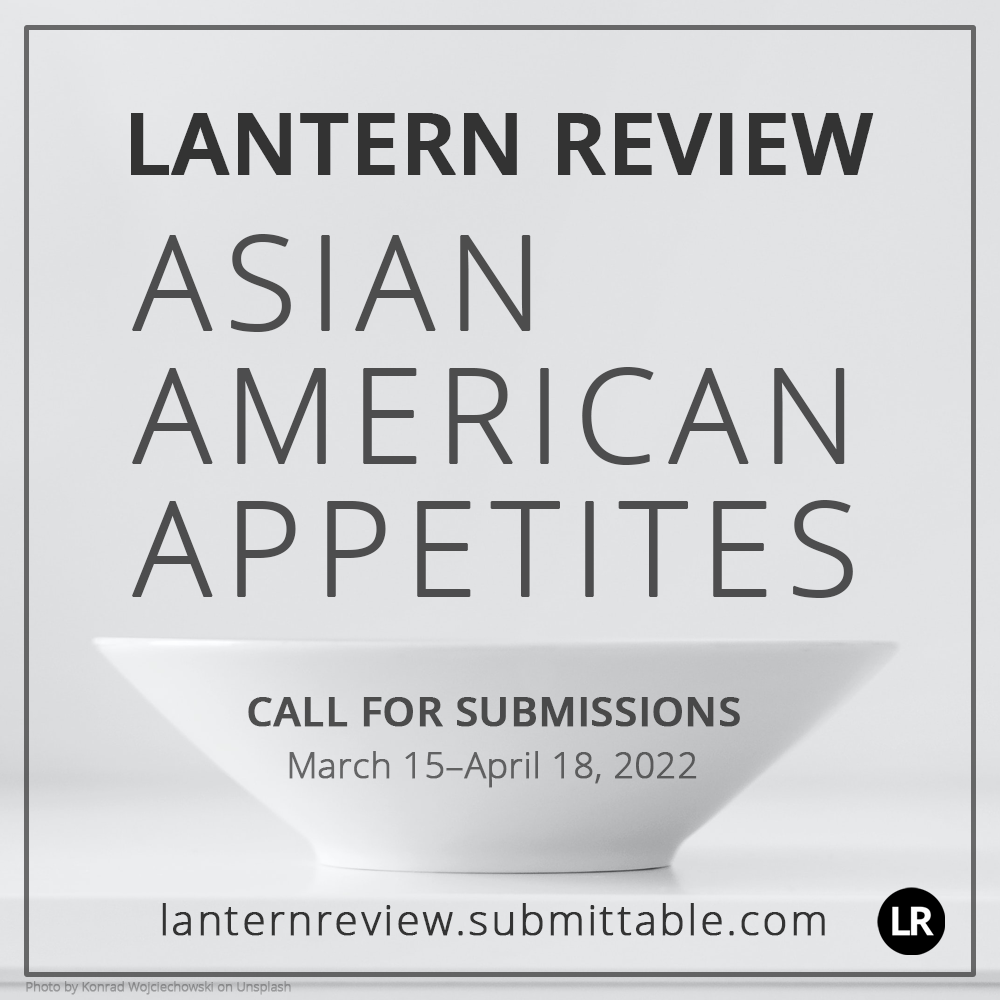 Get your submissions ready! Our annual reading period opens on March 15th. As with last year, our 2022 season will center around a theme—this year's is "Asian American Appetites" (more on that below).

This morning, with a mixture of sadness and deep satisfaction, we're also announcing that this season will be Lantern Review's last. We're so gratified by the work we've gotten to do in the Asian American poetry world over the course of the last twelve years, and the time has come for us to move on. Until then, though, you can expect another vibrant season of celebrating Asian American poetry. Please keep an eye out for the official opening announcement in a week or so. But in the meantime, here is our 2022 call.
* * *
2022 Call for Submissions (Mar 15–Apr 18): "Asian American Appetites"
For Lantern Review's finale season, we seek poetry and visual art that responds to the theme "Asian American Appetites." Though LR is coming to an end, our appetite remains whetted for the future of Asian American poetry. So tell us: What are you hungry for? Personal or political, literal or figurative, we want to hear it all. Bring us your lists, your letters of desire and despair, your secret recipes and spells, your dreams, your hauntings, your prayers, your political hungers and private longings. However you interpret this call, we look forward to hearing what you have to say. Please read our guidelines carefully and send us your work. We will be accepting submissions from March 15th through April 18th (or until we hit our Submittable limit, whichever is earlier). 
This call is open to all poets who identify as Asian American. We especially welcome submissions from poets who have never been published by Lantern Review before and/or who identify with historically marginalized groups within the Asian American community.
* * *
Please save the dates and consider sending something our way. We can't wait to see what you'll bring to the table for our final issue!
Peace and Light,
The Editors
---
ALSO RECOMMENDED: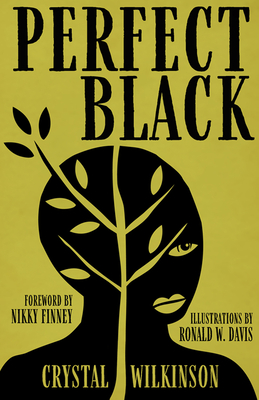 Perfect Black by Crystal Wilkinson (University Press of KY, 2021)
Please consider supporting a small press or independent bookstore with your purchase.
As an Asian American–focused publication, Lantern Review stands for diversity within the literary world. In solidarity with other communities of color and in an effort to connect our readers with a wider range of voices, we recommend a different collection by a non-Asian-American-identified BIPOC poet in each blog post.