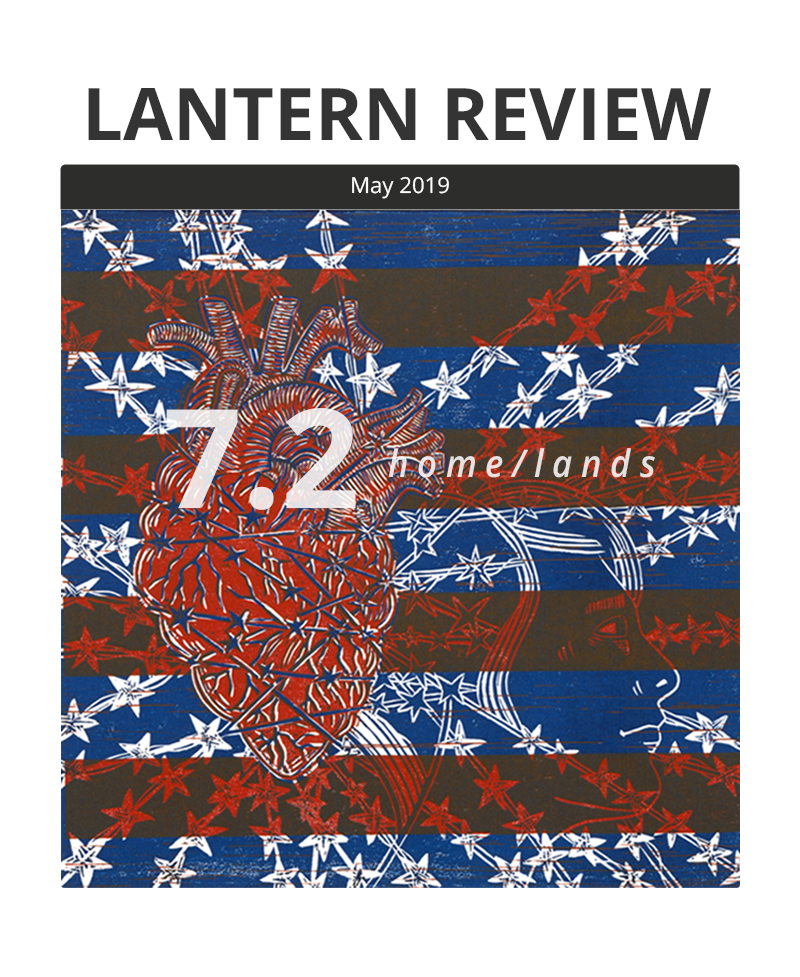 In celebration of Asian Pacific American Heritage Month, we're excited to announce the launch of our second micro-issue this year! For Issue 7.2, we've chosen the title "Home/lands," inspired by the last line of Leslieann Hobayan's ethereal "Wedding Departure Haibun," which asks of us to consider oscillations between belonging and flight as we negotiate home and renegotiate history.
Along with Hobayan's work, we've gathered poems by W. Todd Kaneko, Bryan Thao Worra, Kaysone Syonesa, Amy Uyematsu, Eileen R. Tabios, Brandon Shimoda, and Purvi Shah, as well as striking artwork by Kang Yoo A, Camino Santos, and Jenna Le. Finally, to commemorate the varied landscapes explored by the APA poets and visual artists featured in this investigation of "home/lands," you'll also find artifacts from some of our contributors' personal histories hidden throughout the issue. Look closely, and you'll see faces from the past reveal themselves in unexpected places. To enter the issue, click here or on the image at the top of this post. We'd love to hear what you think, so leave us a comment below or reach out to us on Instagram, Twitter, or Facebook to share your feedback and reactions.
Much gratitude, as always, for your support and readership.
Peace and Light,
The LR editorial team