Life on Mars
At night I am a rocket ship
with my mother in my eye.
We're out looking for life on Mars
and we are finding it.
Not only water,
but handmade wooden ships with white silk sails
and hundreds of hummingbirds behind.
And so nectar, and so nutrient.
We pass a disco taco stand worked
by a space alligator on two hind legs
and Mom wants to get out for a dance
so we do.
He offers us fresh corn tortillas
and a big-toothed smile.
He wraps his alligator arms around us.
And so kindness.
Next we come upon an immigrations office
but there's only one person
working and he says it's a museum.
We are uninterested in the past.
We have been there too many times.
So we turn on the radio and cruise.
Not only water, but music,
and so light—and so
the future. Or, what we call it,
this ever-increasing state of disorder
where Mom opens the way forward,
space windows down
and we catch all the passing stations.
We are a rocket ship.
We are a passenger.
And we can drive too.
So goddamn good and groovy
we could drive this ship
with our eyes closed.
But why would we do that.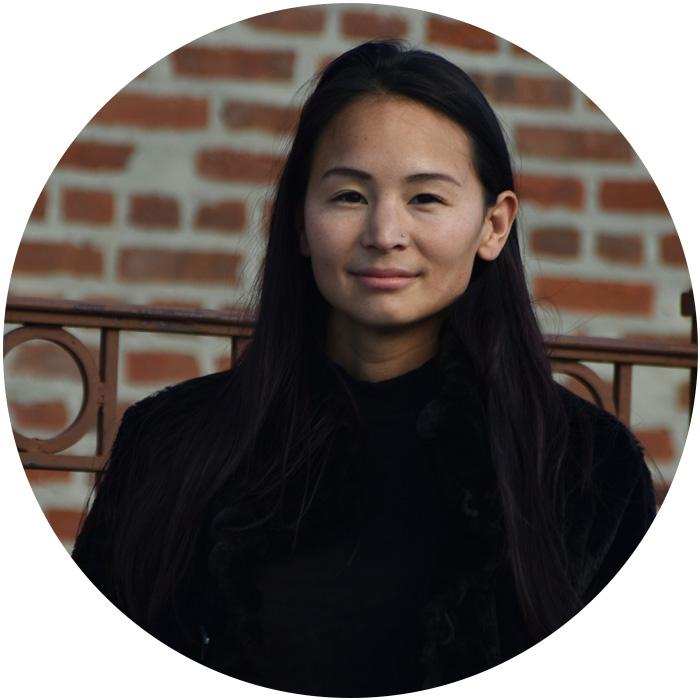 Kirsten Shu-ying Chen is a New York–based poet and writer. She holds an MFA from the New School and was a finalist for the Autumn House Press Poetry Chapbook Prize, the PANK Little Books Prize, the GRIST Nonfiction Pro Forma Contest, and more. Her work can be found in Bodega Magazine, Yes Poetry, The Florida Review, Hanging Loose Press, and elsewhere. • Photo by Catharine Krebs