when i say wolf
I mean a knife
handle falling.
I mean the door
knob turning
liquid in hand
to god combat.
I mean what hasn't
been meant by hell.
When I say wolf,
I mean red
red dripping.
Take this finger and make
blue.
Here's bone.
When I say bone,
I mean ghost. I was
Ibrahim's boy—trust
we get in. I mean
my pops is alum
and lead. Concentrate
on the veering. When I
say veering, I mean hover.
When I say hover, I mean palms
like tea cups
wide enough to pour the milky
way and some work
visas into. When I say into, I hear inta?
ismi—na'am—shukran.
I mean how are you?
I'm—yes—thank you.
When I say wolf,
I mean my own.
I mean it's the year 2220 and I'm still a child
in a forest—all the trees slender italics.
No one ask how I got here.
Dujie Tahat is a Filipino-Jordanian immigrant living in Washington state. His poems have been published or are forthcoming in Sugar House Review, Narrative, The Southeast Review, Bennington Review, Nimrod, Asian American Literary Review, The American Journal of Poetry, and elsewhere. Dujie has earned fellowships from the Hugo House and Jack Straw Writing Program, serves as a poetry editor for Moss and Homology Lit, and cohosts the Poet Salon podcast. He got his start as a Seattle Poetry Slam finalist, a collegiate grand slam champion, and Seattle Youth Speaks Grand Slam champion, representing Seattle at HBO's Brave New Voices. • Photo: Sonja Lyon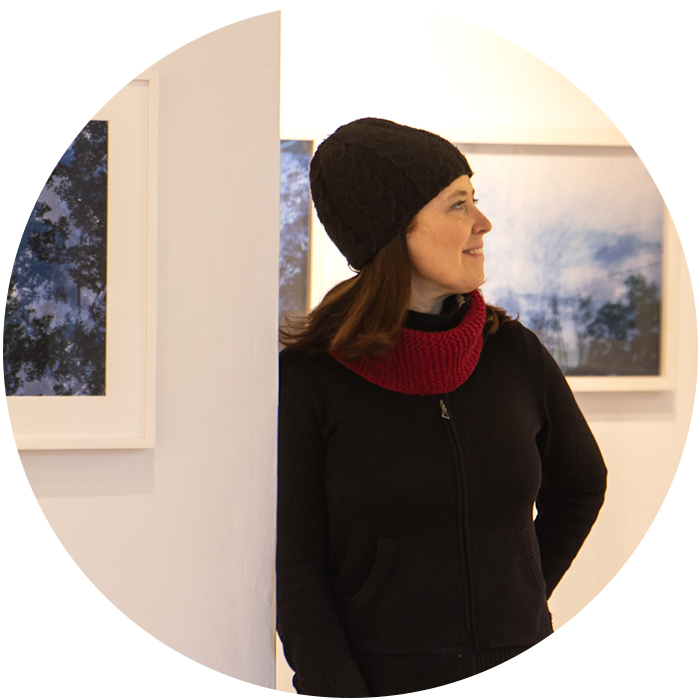 Leah Oates has a BFA from the Rhode Island School of Design and an MFA from The School of the Art Institute of Chicago and is a Fulbright Fellow for study at Edinburgh College of Art in Scotland. Oates has had solo shows at Susan Eley Fine Art, the Central Park Arsenal Gallery, the Center for Book Arts, Real Art Ways, Artemisia Gallery, and at the Brooklyn Public Library. From 2018–2019, her "Transitory Space" series has been featured in the MTA Arts and Design Lightbox Project at 42nd Street in NYC. Oates has been part of group shows in NYC at the Pen and Brush Gallery, Metaphor Contemporary Art, NYOC Gallery, 440 Gallery, Nurture Art Gallery, Momenta Art, Associated Gallery, Susan Eley Fine Art, and at Denise Bibro Fine Art. • Photo: Andrew Williamson