Becoming Ghost
Your ghost visits again
in a dream of forgiveness.
3rd night in a row. Your
shadow juiced through
the dream, then punched
into wakefulness. I recorded
you onto parchment, watched
the letters materialize.
I register my obedience
to this life: the balsa wood
in neat planks above my bed,
the way the writing hand
resembles a loose fist,
the window which opens
to an opaque sky. I, a real
bride without a real groom.
In the dream the cake
was tucked into the crawlspace,
a snake coiled around it,
beckoning me to eat
into the impossible.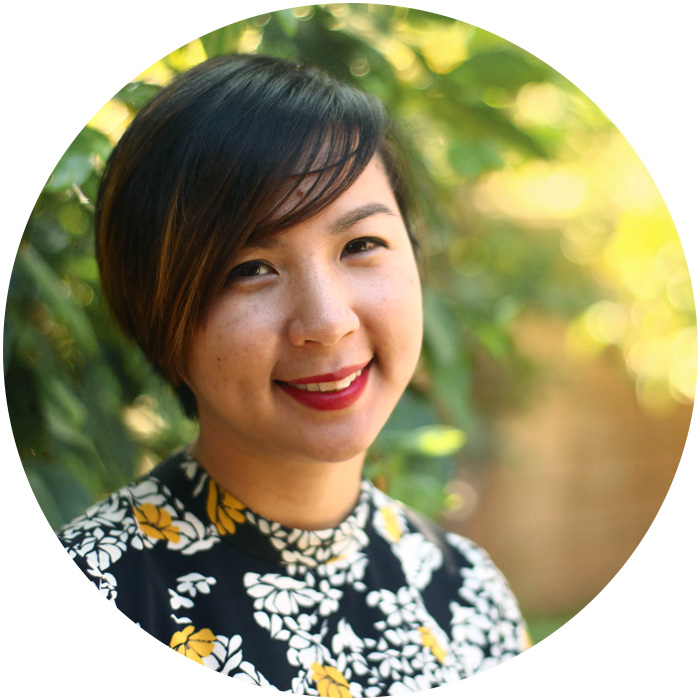 Cathy Linh Che is the author of Split (Alice James Books), winner of the Kundiman Poetry Prize, the Norma Farber First Book Award from the Poetry Society of America, and the Best Poetry Book Award from the Association of Asian American Studies. She is working on a poetry manuscript and a creative nonfiction manuscript on her parents' experiences as refugees who played extras on Apocalypse Now. She serves as executive director at Kundiman and lives in NYC.
• Photo by Jess X. Snow