About the Translator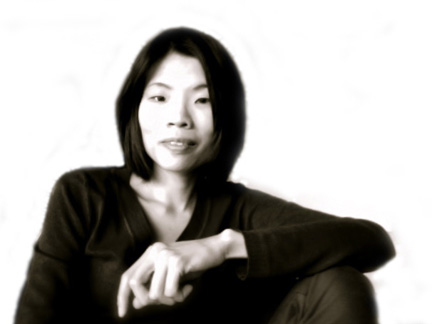 Fiona Sze-Lorrain writes and translates in English, Chinese and French. Born in Singapore, she grew up in a hybrid of cultures. After receiving a British education, she moved to the States and graduated from Columbia University and New York University before obtaining her PhD from Paris IV-Sorbonne. Her new collection of poetry, My Funeral Gondola, is published as a Mãnoa Books title by El Léon Literary Arts in 2013. Her debut poetry title, Water the Moon, appeared in 2010.
In addition to her four books of translation of contemporary Chinese poets (Bai Hua, Yu Xiang, Lan Lan, and Zhang Zao) from Zephyr Press, and prose translations of Hai Zi (forthcoming from Tupelo), she has also translated Romanian-born French poet Ghérasim Luca and American poet Mark Strand (Almost Invisible/Presque invisible, 2012). With Frank Stewart, she has co-edited the Mãnoa anthologies Sky Lanterns: New Poetry from China, Formosa and Beyond (2012) and On Freedom: Spirit, Art and State (2013), both from the University of Hawai'i Press. With Gao Xingjian, she co-authored Silhouette/Shadow: The Cinematic Art of Gao Xingjian (Contours, 2007). A co-founder of Cerise Press, an international journal of literature, arts and culture, and a contributing editor of Mãnoa: A Pacific Journal of International Writing, she currently works as an editor at Vif Éditions, an independent French publishing house in Paris, France. Also a zheng harpist, she has performed worldwide. Her CD, In One Take, was released in 2010.