Friends & Neighbors: 2011 Kundiman Poetry Prize (Submit by February 11th!)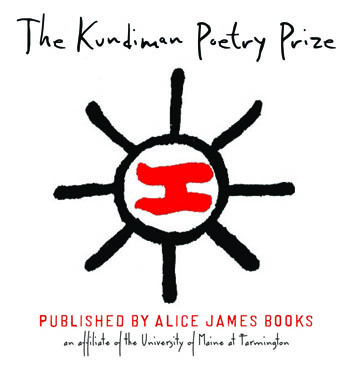 It's that time of year again.  Our friends at Kundiman and Alice James Books are accepting submissions of full-length poetry manuscripts  for their annual book prize.  This is a unique opportunity for Asian American poets of all stripes (they accept entries from both emerging and established poets), and we highly encourage you to consider submitting your work.  (Not to mention that this year they are accepting electronic submissions in addition to traditional paper sub's—a plus for both the environment, and for the money saved on postage!)
A few details, from the Kundiman web site:
Kundiman and Alice James Books are accepting submissions of poetry manuscripts for The Kundiman Poetry Prize electronically and by regular mail through February 11, 2011. The Kundiman Poetry Prize welcomes submissions from emerging as well as established Asian American poets. Entrants must reside in the United States.

The winner receives $1000, book publication and a New York City feature reading.
Kudos to Kundiman and Alice James for continuing this tradition of helping Asian American poets to get their work out into the world. More information about the prize and its submission guidelines can be found on Kundiman's web site.  Or see our Issue 1 Community Voices feature on Kundiman for more about the organization itself.