LR News: Sneak Preview of Issue One
Hello, all!  If you've noticed that the LR blog has been unusually quiet in the past couple of weeks, please accept our apologies.  We have been hard at work putting together Issue One and most of our energy as of late has been consumed with carefully laying out and coding each page.  We're currently finishing up with inputting a few last poems and ironing out some bugs in the code, but should still — if everything goes smoothly from here on out — be on track to release on time on Monday.  In the meantime, please enjoy this exclusive sneak peek at our cover design: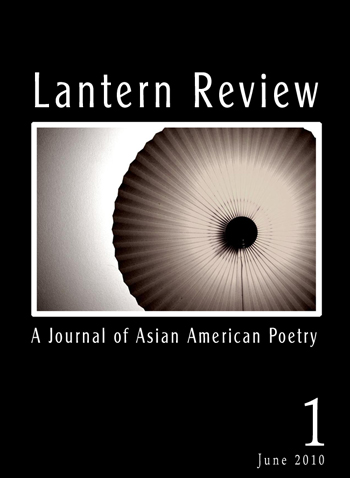 Other features to look forward to include poetry by Luisa Igloria, Barbara Jane Reyes, Eileen Tabios, Jai Arun Ravine (as well as many, many more), a special feature highlighting collaborative work from Kundiman, and a book review by Craig Santos Perez.